Bitcoin Price Prediction And Forecast
Price Insights
(BTC) showed follow through after an unexpected Saturday pump to levels over $4000 — which may not be surprising, given the generally thin trading volume which occurs on weekends. Bullish sentiment surrounding Bitcoin continues to rocket, though this could still be little more than the fourth wave of an Elliot Wave retracement from the top. If you have been long on BTC, now might not be a bad time to take some profits and wait for a dip.
Yesterday's earlier prediction came to fruition, as the price of Bitcoin (BTC) violently tanked in the span of only an hour. This may be simply a profit-taking event on the road to a new high, but the most probable scenario is that we are looking at a more serious retracement.
Bitcoin is the first cryptocurrency ever released, as well as the most popular. Created by a mysterious figure known only by his pseudonym, Satoshi Nakamoto, Bitcoin (BTC) was designed to allow users to store and transfer value without requiring any intermediaries or centralized institutions such as banks.
Throughout the 2018 bear market, Bitcoin has remained particularly strong in relation to the competition — though it still lost close to 80 percent of its value since its all-time high in December 2017. Bitcoin has seen its price drop by close to $16,000.
Currently sitting at $4,120, Bitcoin has lost almost 60 percent of its value within the last 12 months, falling from $9,986 this time last year.
Since its inception in 2009, Bitcoin was initially met with much adulation and has been praised for its potential to compete with VISA as a global payment option. However, several years later, Bitcoin was instead the subject of a great deal of scrutiny as its limited network capacity was made glaringly obvious while transaction fees rose to almost $40 during the December bull run.
This scrutiny was met with the Segregated Witness (SegWit) network upgrade, which activated on August 23, 2017, and greatly improved the capacity of the Bitcoin blockchain and improved its position against competing high-throughput blockchain technologies.
During the bear market, Bitcoin (BTC) has fallen less than any other top ten cryptos. Because of this, we at BeInCrypto expect BTC to maintain relative strength in this bear market — reaching a bottom of around $4,000 to close 2018, before seeing a rally back to $6,500 during 2019.
Bitcoin $BTC will likely find a bottom of ~$4,000 in 2018 — before gradually recovering throughout 2019 and beyond.
Fundamental Analysis
When it comes to fundamentals, Bitcoin shines brighter than most — being easily the most proven blockchain of all.
Bitcoin is also the most widely accepted cryptocurrency by a large margin and is the base cryptocurrency to which almost all others are exchanged against — making it, by far, the most successful in terms of adoption.
Bitcoin was one of the first blockchains to implement a second layer scaling solution, with the lightning network beta version releasing early this year. The lightning network was widely regarded to be the second half of the solution to Bitcoin's scaling issues that were first addressed with SegWit.
Being an open source protocol, anybody with the skills is able to contribute to Bitcoin's development. Currently, over 350 developers have contributed to the development of Bitcoin — which is far lower than the 10,000 working on .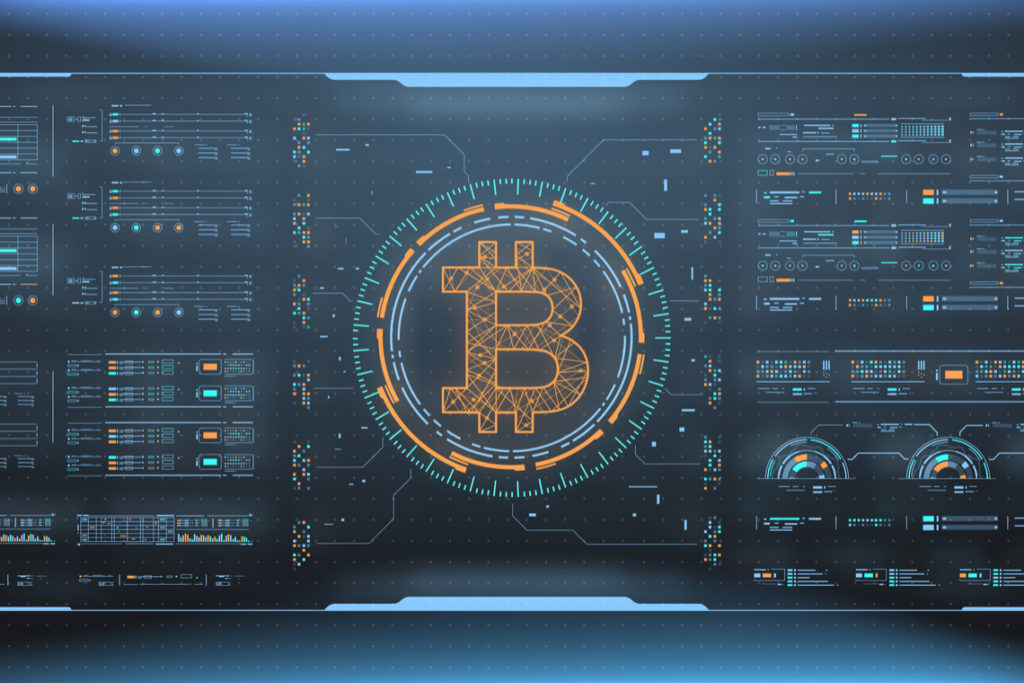 Technical Analysis
While 2018 can be considered a bad year for cryptocurrencies, Bitcoin maintained relative strength — despite losing almost 80 percent of its market capitalization.
In the last 12 months, Bitcoin has suffered several blows as several BTC exchange traded fund (ETF) proposals were rejected by the U.S. Securities and Exchange Commission — knocking the BTC value significantly.
In 2017, the ICO boom saw many ERC20 tokens and new blockchains rapidly grow in value, many of which saw a greater return on investment than Bitcoin during the same period. During that time, Bitcoin's market dominance gradually fell to as low as 32.5 percent — indicating investor interest favored altcoins.
However, since the beginning of 2018, attention has again switched back to Bitcoin, with its market dominance gradually increase throughout to year, maintaining above 50 percent for the last three months.
Just 21 million bitcoins will ever exist, producing a strong upward pressure on price as demand outstrips supply — particularly during bullish periods.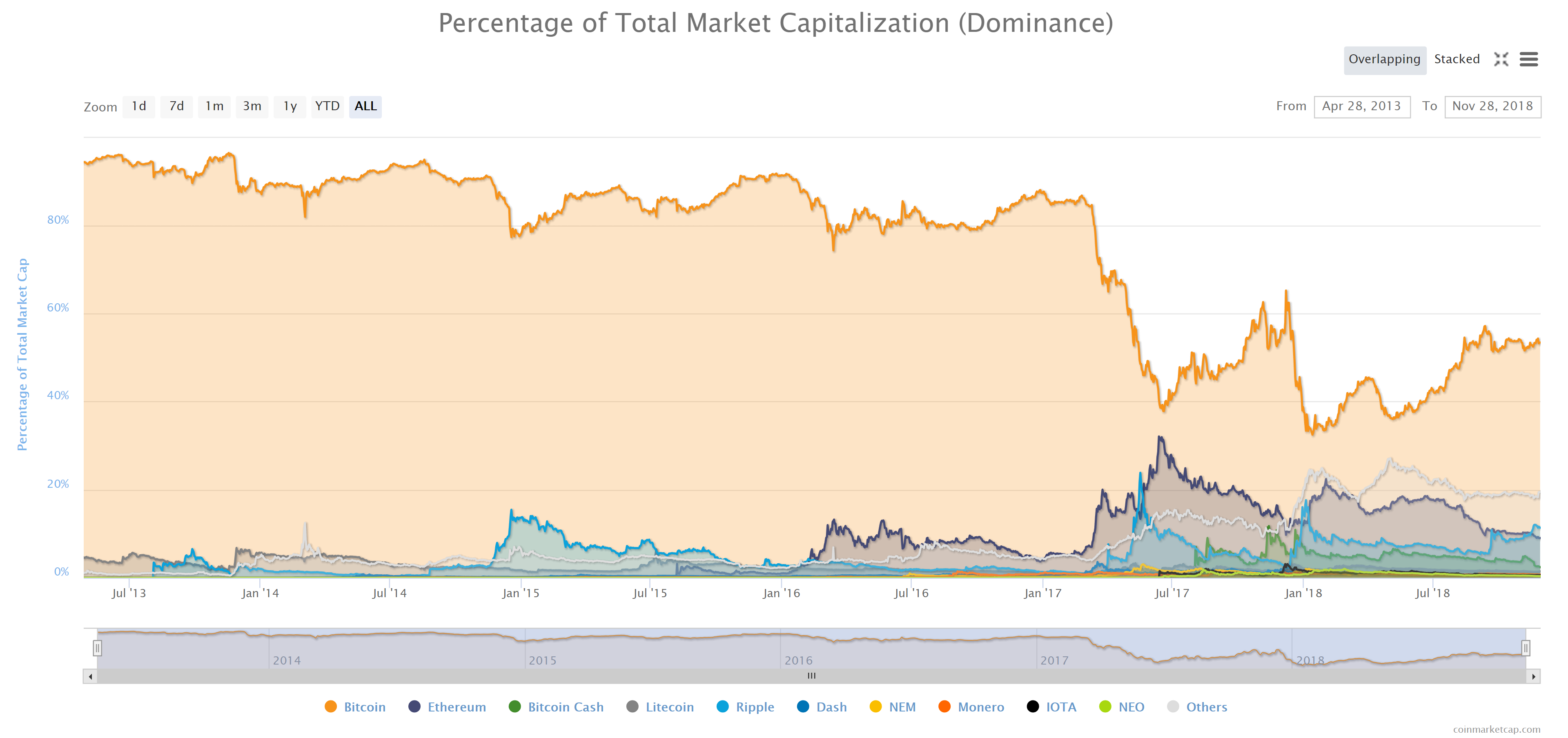 Specialists' Perspective
With so much happening in the world of crypto lately, it is no surprise that just about every influencer has their take on the situation.
Last year, practically everybody was bullish — including John McAfee, who predicted that Bitcoin would reach $1,000,000 by 2020 while simultaneously putting himself in a bit of a situation if he is wrong.

John McAfee
Anthony Colón Jr, Founder and CEO of Bitcoin Air, is also bullish on Bitcoin's long-term prospects. He predicted that Bitcoin will reach "$5400-$6000 by years end, with a slow quiet creep to $8000-$9000 over 2019 and a full year of Bull Run for 2020 up to $25,000-$30,000 BTC."
Kenneth Rogoff, the former chief economist of the International Money Fund, is not convinced, predicting that Bitcoin is more likely to see $100 than $100,000 —- an opinion becoming increasingly common in 2018. This opinion is not shared by venture capitalist Tim Draper, who stands by his earlier prediction of the $250,000 BTC by 2022.
Last year, Investing Haven made the bold prediction of a $160,000 Bitcoin by 2022 — an estimate it has now scrapped. Instead, it now estimates that Bitcoin will see $25,000 in 2019 in the best case scenario, with a significant bull run expected within 2019.
In 2017, Wall Street analyst Tom Lee famously predicted Bitcoin would reach $25,000 by Q4 2018, a forecast he has since slashed to $15,000 just weeks ago.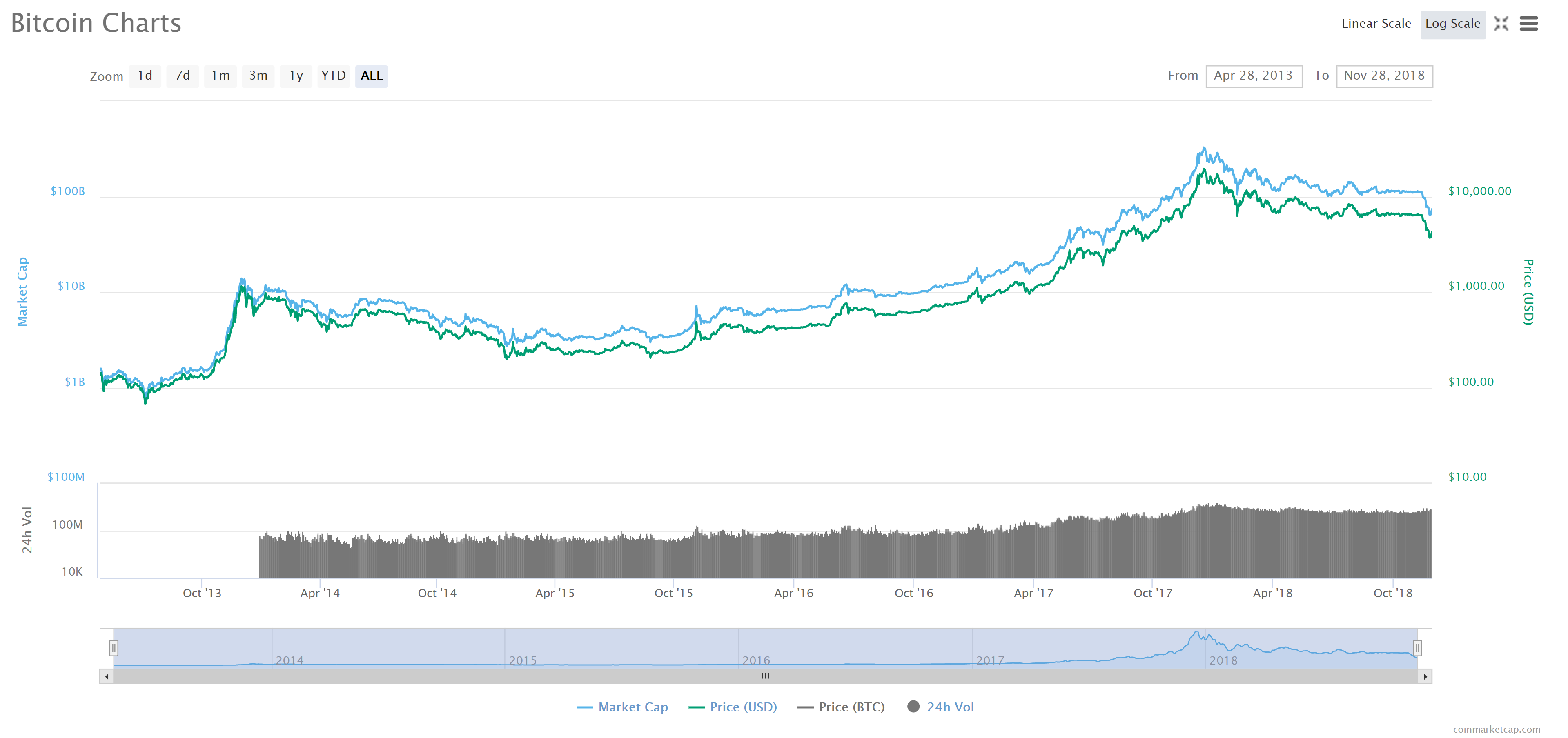 Bitcoin Price Prediction 2019
With Bitcoin reaching it's lowest price in over a year in 2018, we see little reason for the trend to continue as we enter the new year. With the RSI so far overextended in 2018, it appears relatively certain that BTC is close to its near-term bottom, with renewed interest likely for 2019 — potentially seeing it reclaim $8,000.
It is likely that Bitcoin will start 2019 with a market dominance close to 50 percent, indicating faith in BTC as a long-term pick. With a number of new developments likely to occur in 2019, including the advent of several side chains and improved lightning adoption, it seems more likely than not that Bitcoin will begin to creep back up over the next year.
Despite this, due to the sheer number of competing for blockchains diluting the market cap, it is unlikely that Bitcoin will experience incredible growth in 2019. Several blockchains, including (XRP) and Ethereum (ETH), are likely to have a strong 2019, which may see them close the gap over the next year.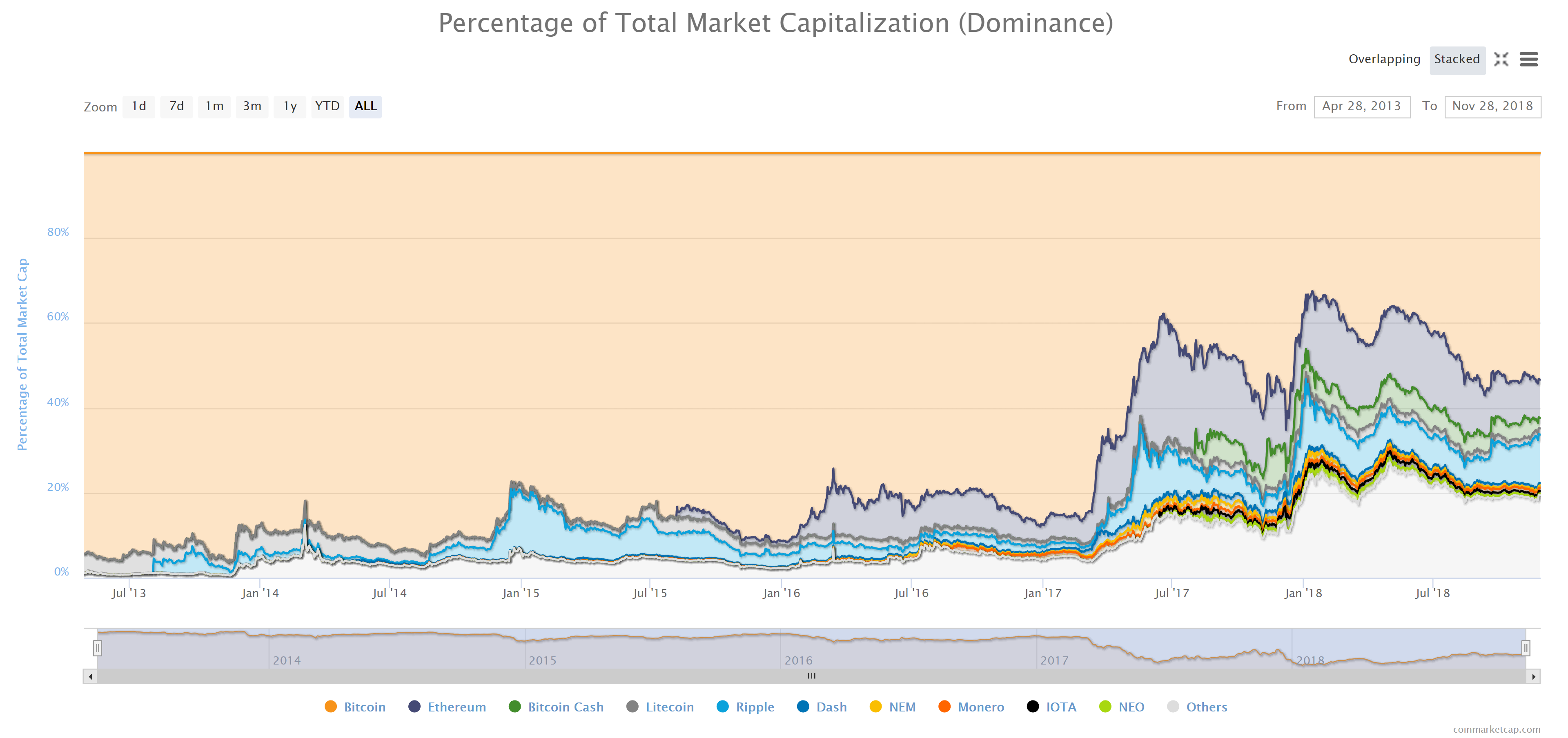 Bitcoin Price Prediction 2020
If there's one thing that has consistently held true in the world of crypto, it's that — when things go bad — the market turns to Bitcoin for security. If this continues to be the case, Bitcoin is likely to be one of the best bets for the medium to long-term, balancing prospects for growth with (relative) resistance to sudden downwards movements.
Having reached over $20,000 in the past, and with a tendency to exceed previous highs year on year, it may not be unthinkable to see Bitcoin surge past $20,000 again in 2020. Despite this, we expect that, from 2020 onwards, Bitcoin will begin to face stiff competition for the top spot as platforms like Ethereum and Stellar gain momentum.
With several development groups around the world working tirelessly to implement and perfect a solution to Bitcoin's scaling problem, it appears likely that Bitcoin will retain its strong position despite several high-throughput upstarts working towards the same ends.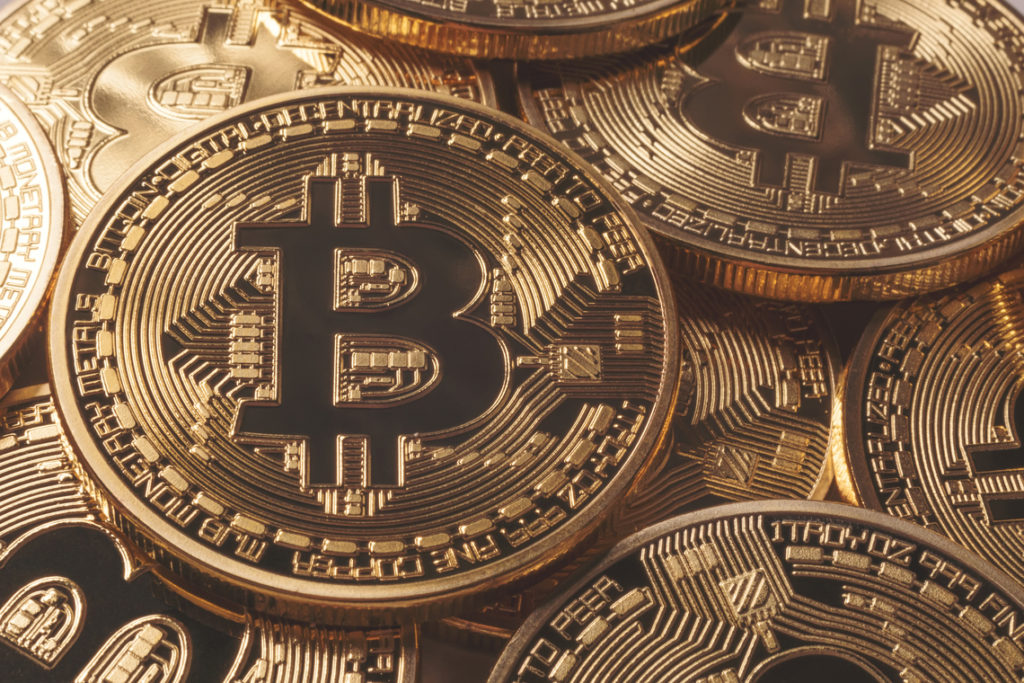 Bitcoin Price Prediction 5 years
In the just over ten years since the release of Bitcoin, we have witnessed the widely agreed King of cryptos explode both in user interest and valuation. During this time, BTC has fallen several times but has already risen to greater heights with each blow.
However, prior to 2014, Bitcoin had very little in the way of competition from (potentially) more capable blockchains — a challenge that is beginning to shine a spotlight on its limitations.
In the years to come, we expect competition to only increase as true next generation blockchains are unveiled that shine where Bitcoin struggles while offering features that Bitcoin was simply not designed for. Although Bitcoin will likely retain its crown as the most popular cryptocurrency in 2020 and beyond, DApp-capable blockchains such as Ethereum may eventually knock it off its top spot by overall market cap.
Every day, the competition increases, and whilst seeing the BTC price hit $50,000+ within five years is certainly within the realm of possibility, it will take monumental changes in both adoption and functionality to see it through.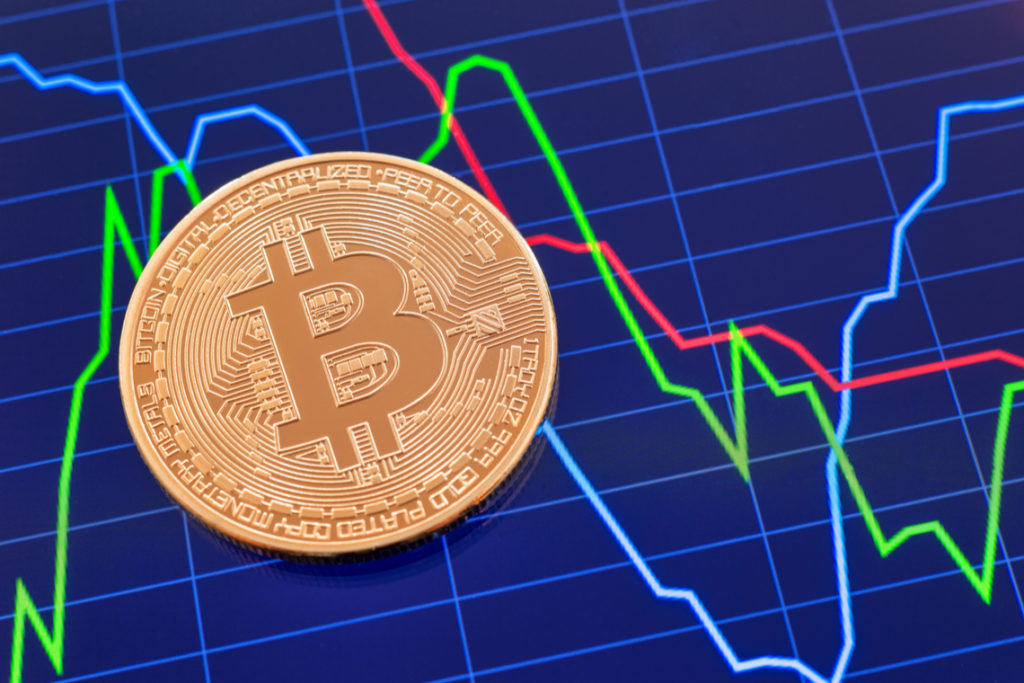 Our Prediction
Based on the current situation, we at BeInCrypto forecast that it is unlikely that Bitcoin (BTC) will continue its downtrend far into 2019 or reach future levels below $3000 USD. Beyond this, how Bitcoin will fare depends whether it can keep pace in an environment increasingly diluted by blockchains looking to be next Bitcoin or Ethereum.
For the near term, we predict that Bitcoin will maintain its position as the most popular cryptocurrency despite the price fall, but will be forced to adapt or be forced into obsolescence over the long-term as platform-based coins achieve scaling and find increased utility.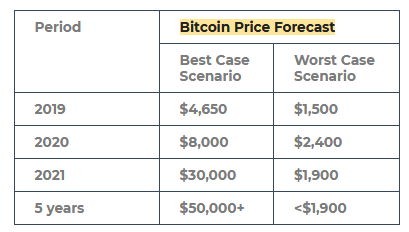 Bitcoin Price Forecast
We recommend that cryptocurrency investors do their own research and tread lightly before investing in any cryptocurrency. The market is notoriously volatile, and anyone investing in Bitcoin should be prepared to lose their entire investment.
Disclaimer: The contents of this article are not intended as financial advice, and should not be taken as such. BeInCrypto and the author are not responsible for any financial gains or losses made after reading this article. Readers are always encouraged to do their own research before investing in cryptocurrency, as the market is particularly volatile. Those seeking financial advice should consult with a certified financial professional.