This article was written exclusively for Investing.com
The hasn't enjoyed the same success as some of the other major global indices since everything bottomed out last March. While the and other major US indices have repeatedly been hitting record highs, the UK index has been rising more steadily, before coiling inside a large consolidation range over the past several weeks.
Even some of the mainland European indices including the French and the German were hitting new highs until the Delta variant of COVID-19 raised concerns over a washout holiday season, denting some stocks in the travel and hospitality sectors. 
But the long wait could be over for the FTSE. The UK index looks like it is finally ready to join the fun. 
The weekly chart of the FTSE shows the index has been knocking on key resistance around 7140 for a while now, and each time it has fallen back, the downside has been progressively shallower: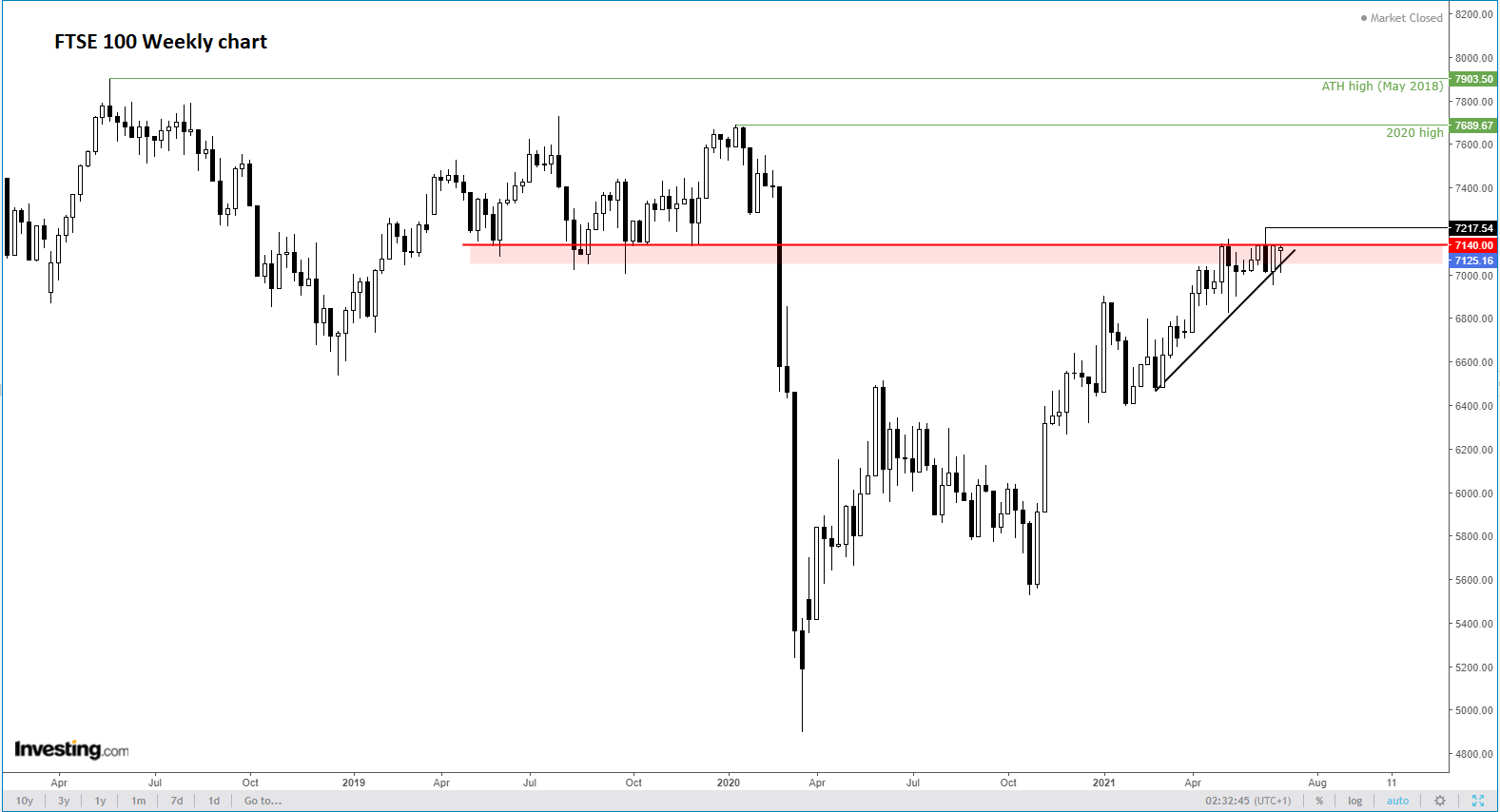 As the bulls continue to chip away at resistance, it will most likely give way soon, potentially leading to renewed technical buying above it. 
If we get a lift from here, as I suspect we might, then there is not much resistance until the base of last year's breakdown around 7400, meaning the potential upside could be huge. But soon we could even be talking about a move north of last year's high at 7690, possibly ahead of a new all-time high beyond the 2018 peak at 7903. 
Obviously, there is still a long way to go, and lots can change, but a weekly closing break above 7140 resistance could put that potential move into motion. 
But let's take it a step at a time and zoom into the daily time frame to study price action in more detail and highlight a few short-term levels: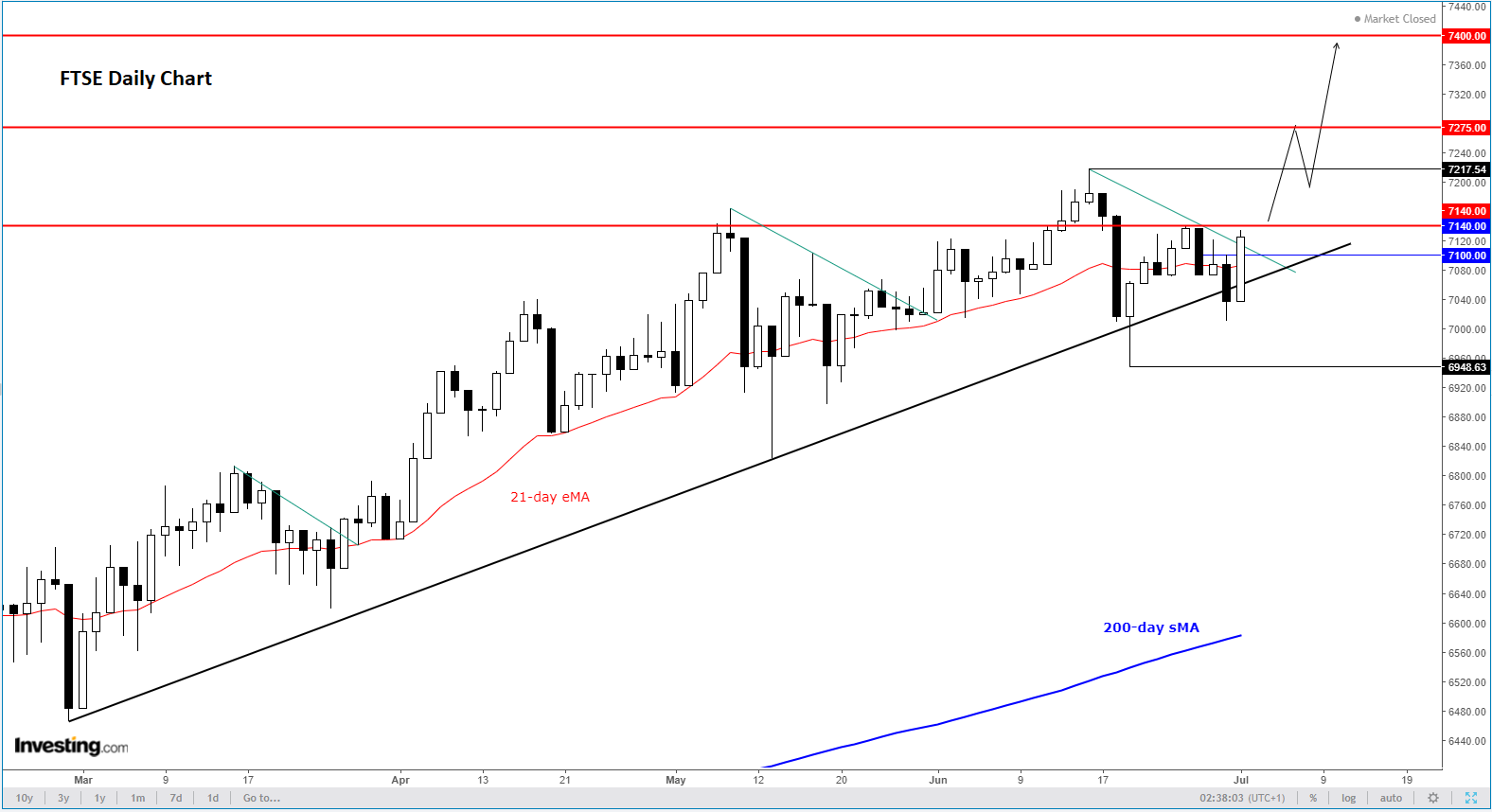 On this daily chart, the index has continued to find buyers each time it dipped to test the trend line. The fact there was no downside follow-through despite Wednesday's bearish-looking candle, and the fact that we have now broken above it, is yet another sign that bearish signals are failing the sellers. 
Sensing this weakness from the sellers, the bulls are likely to charge into the bears in the territory above the 7140 resistance, and then quickly target the June high at 7217, ahead of 7275 next. The latter marks the January 2020 low, before that level was taken out in the big sell-off last February. Once support, it could offer some resistance if and when the index tests it from underneath. 
Overall, the technical outlook looks positive for the FTSE and indeed other major indices. From a trading point of view, until such a time that a clear reversal pattern is observed, it makes sense to continue looking for short term bullish, rather than bearish, trade setups.