Yesterday was big outside down day, but it only broke below the June 2 low by 1 pip.
Today is the follow-through day after yesterday's small breakout in . So far, today is a bull inside day, which is weak follow-through.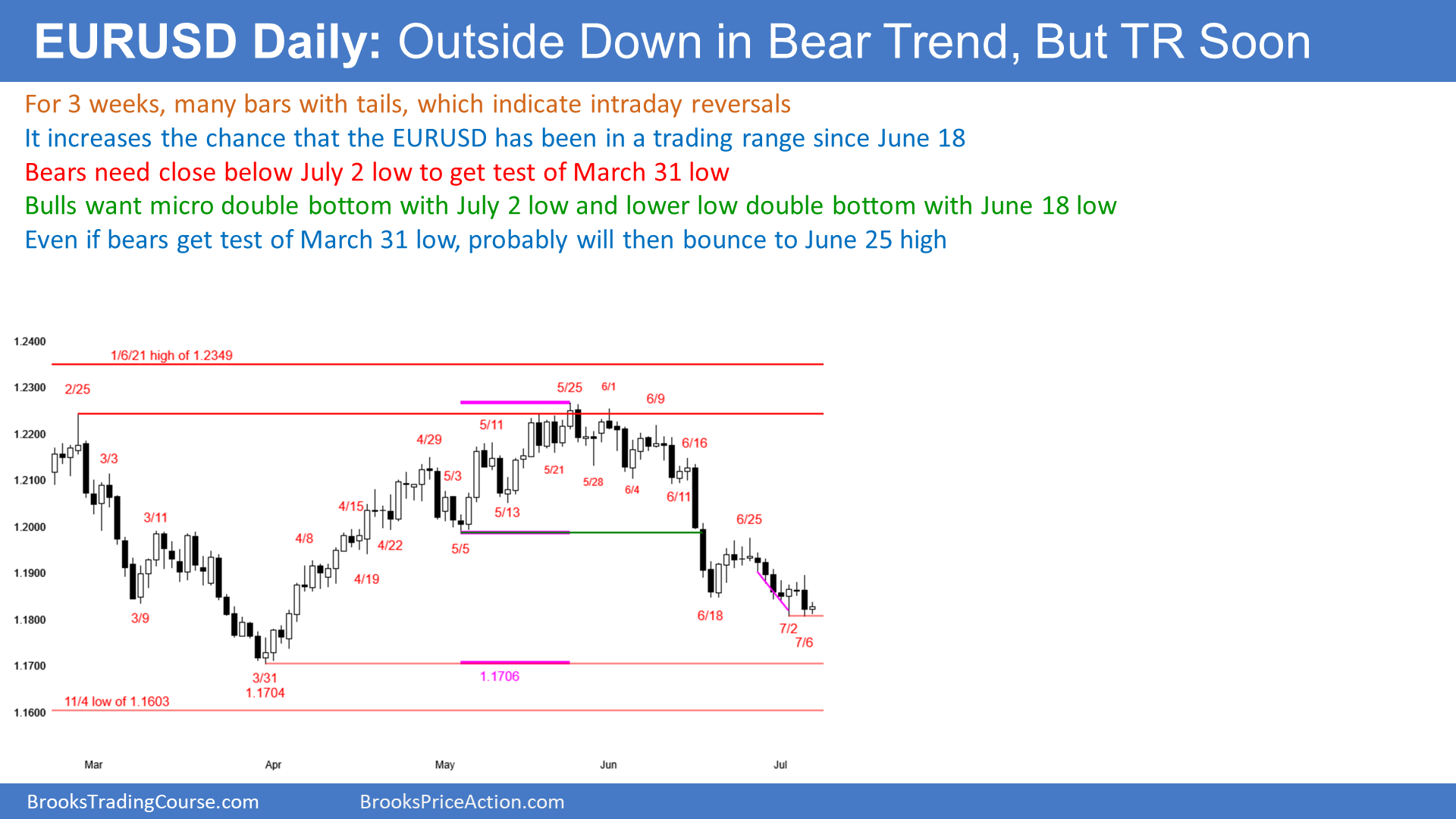 The bears need a close below the July 2 low to increase the chance of the selloff testing the Mar. 31 low.
If today has a bull body and closes near its high, it would increase the chance of a reversal up from a micro double bottom with the July 2 low and a lower low major trend reversal with the June 18 low.
The bulls need a big bull bar closing near its high for traders to expect a reversal up.
If falls below Friday's low for a few days and reverses up, then wedge bottom with June 18 low and Friday's low. That could lead to a 2-week bounce.
Since many bars with tails for 3 weeks and near bottom of yearlong trading range, should bounce and test June 25 high soon, but might have test Mar. 31 low first.