Germany made a big splash with its entry into the sovereign green bond market last week, selling €6.5 billion of 10-year bonds, well above its €4 billion minimum target. Green bonds are generally used to raise funding for government-run climate sustainability projects. Germany's initial offering drew €33 billion in orders.
The issue represented about 10% of the world's sovereign green bonds in circulation, allowing Germany to reach its goal of establishing a global benchmark almost immediately. Berlin plans a second green bond issue in the fourth quarter, which could bring the total for the year to €11 billion, according to Deputy Finance Minister Jörg Kukies.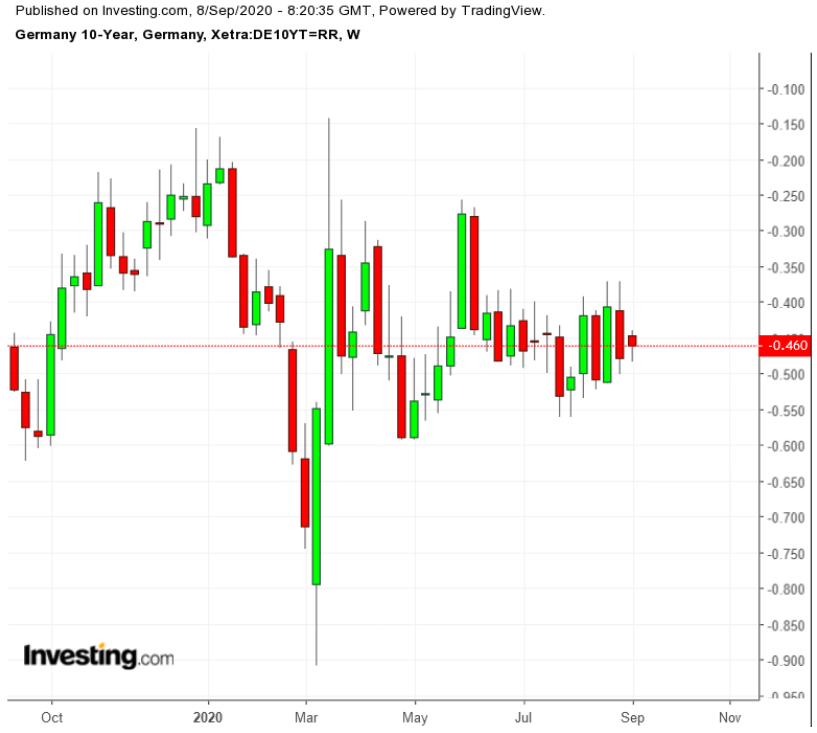 The German government is twinning its green bonds with conventional bonds of the same maturity in a measure designed to improve liquidity. The green bond issue last week matches a conventional issue in June. If the price of the green bonds falls below that of conventional bonds, investors can switch the securities.
Berlin is also planning to vary maturities, from five to 12 years, for instance, to establish a green yield curve. This could appeal especially to central banks, which are trying to build a portfolio of green assets.
Kukies, a former Goldman Sachs banker, said:
"The extremely successful entry of the German government into the market segment of green securities shows that the innovative approach was well received by many investor groups and suggests that the development of a green benchmark is of great importance for the capital market."
Many analysts expect the success of the German issue to open up the market, as Spain, Italy, Austria and other European countries will follow Berlin's lead. Other German borrowers, such as automaker Daimler (DE:), are also expected to come to the green bond market.
Sweden also debuted in the sovereign green bond market last week, selling SEK20 billion or about $2.3 billion of 10-year issuance. Poland pioneered the market in 2016, and France followed in 2017 with an initial €7 billion sale followed by successive tap issues to become the biggest issuer of sovereign green bonds with €27 billion.
The most recent auction of the French bond, which is due 2039, was €2.1 billion in July, when it was priced to yield 0.31%, compared to 1.74% in that initial 2017 issue.
But Germany has a triple-A credit rating and pending the debut of EU bonds to finance the €750 billion coronavirus recovery package, German bonds are the closest thing Europe has as a risk-free investment to match US Treasuries.
The German issue carries a coupon of zero and was priced to yield minus 0.46%, a basis point tighter than its twinned conventional bond. Market participants say it also diversified the investors in bunds, as German government bonds are known, drawing many green players for the first time.
There was some quibbling that use of the proceeds from the green bonds is not completely aligned with the EU green bond taxonomy, but the government said it was guided by international standards, such as the Green Bond Principles of the International Capital Markets Association.
Berlin has identified €12.7 billion in green expenditures and has pledged to maintain a high level of transparency on how the proceeds are spent.