A moment of silence, please, for anyone short NVIDIA (NASDAQ:) (or, God help them, in a naked options position).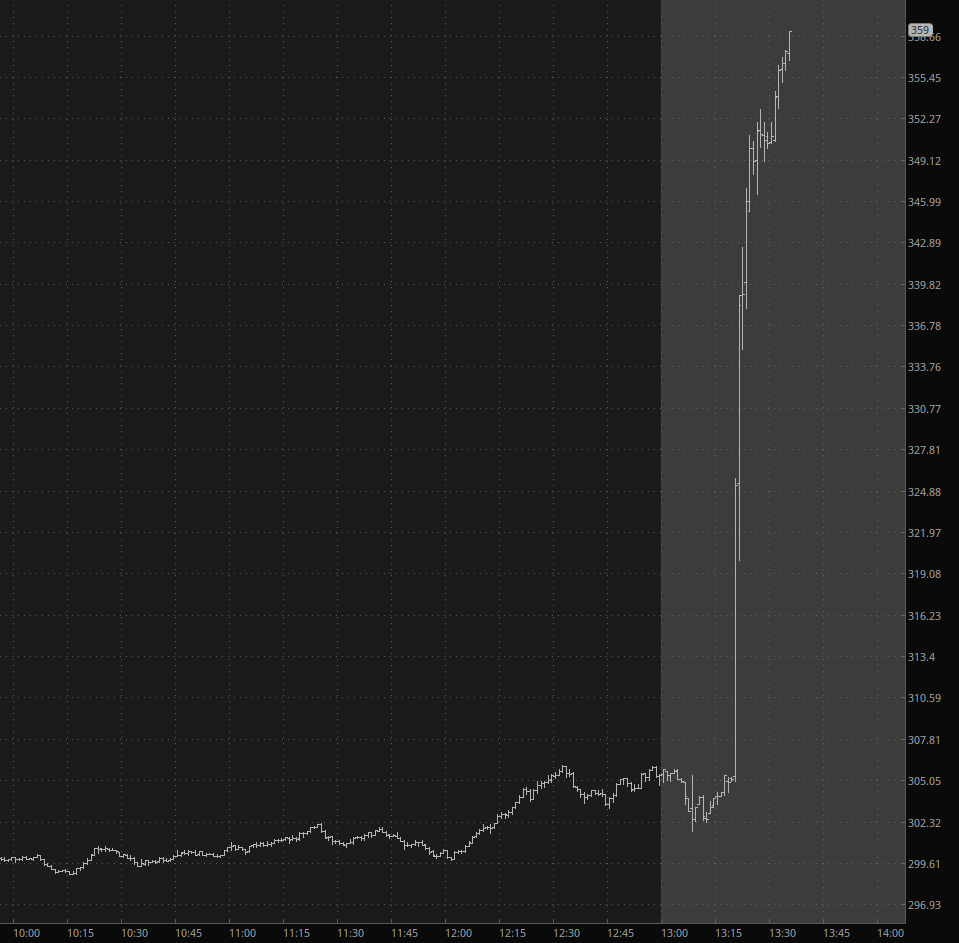 As I have implied, I have no position at all in the company, except my  puts (September $140, on which I took partial profits today). So, yeah, those are going to get smacked in the nose, but I can deal with it.
What's interesting is that this one company has unwound ALL of today's loss and part of yesterday's as well in a stroke on the /NQ.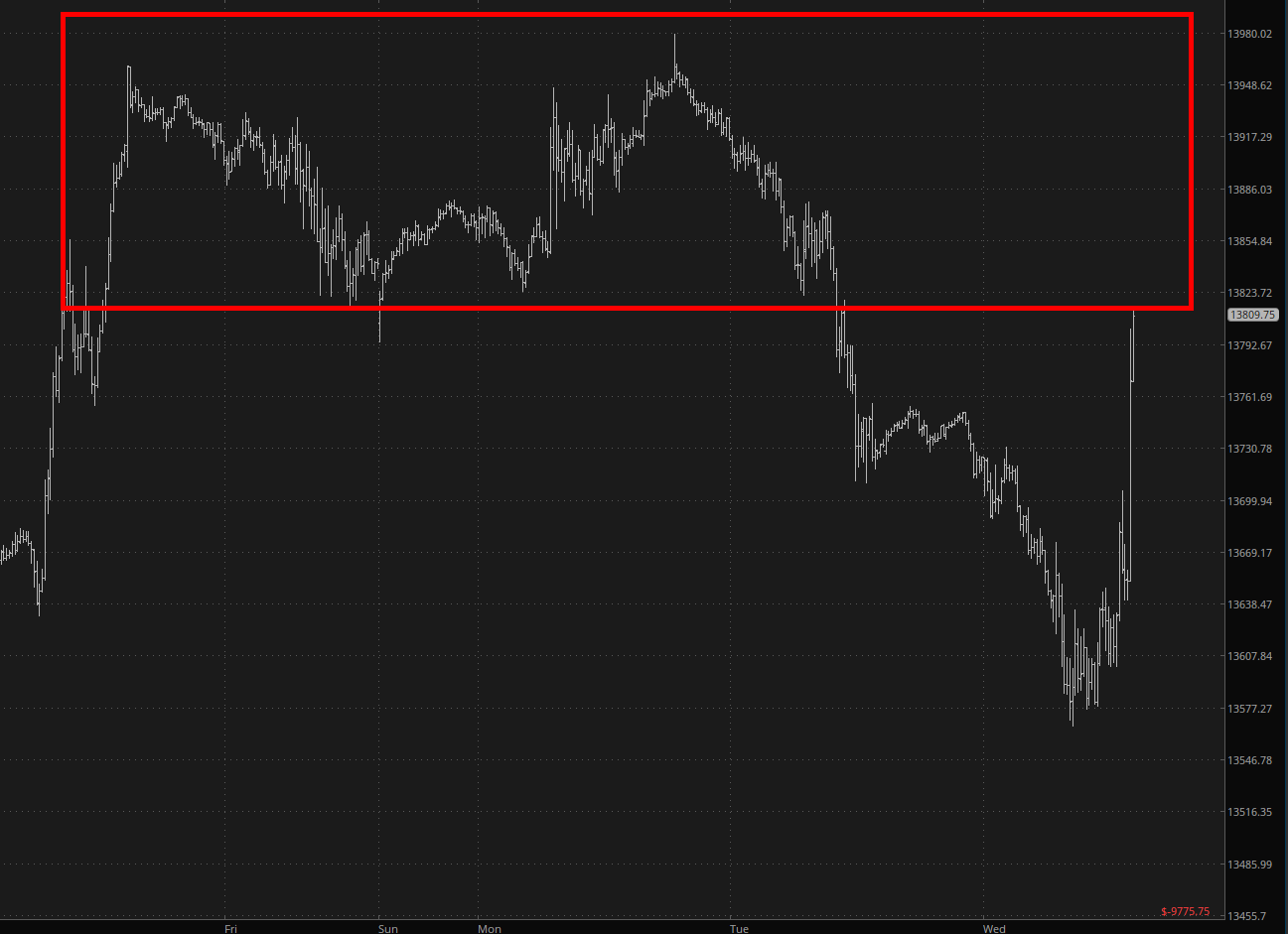 I'll be the first to admit I was hoping for some kind of shocking wipeout, but success clearly breeds success. The bulls just got yet another lease on life.