Interlay will implement the PolkaBTC project in Q1 2021.
Key Takeaways
Polkadot has announced that it will work on bringing to its ecosystem.
PolkaBTC project will be implemented by the Interlay team.
This will bring Bitcoin's liquidity to DeFi applications on Polkadot and its network of parachains.
With over $1.6 billion in Bitcoin now circulating on the blockchain, Polkadot hopes to grab a slice of the market with its new PolkaBTC token.
Polkadot Introduces Tokenize Bitcoin
Blockchain teams are working to replicate the grand success of tokenized Bitcoin projects like wrapped Bitcoin (wBTC). Polkadot has responded to this popularity and is launching a similar Polkadot-based Bitcoin token on its network.
Interlay, a development team closely associated with Polkadot, will lead the endeavor. Interlay says it will finish implementing "PolkaBTC" once it launches the BTC Parachain in Q1 2021. To make the process secure, the BTC Parachain will rely on the Xclaim framework, the Interlay team wrote.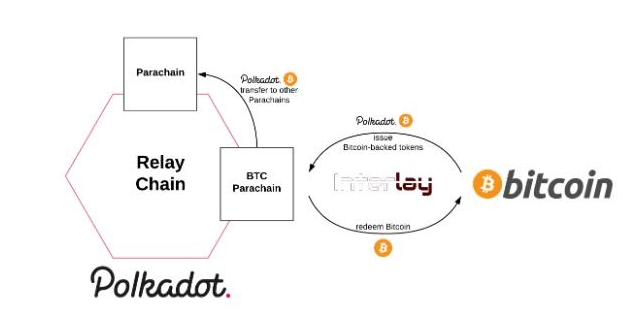 Relay Chain
A cross-chain bridge will onboard the Bitcoin's liquidity to Polkadot's ecosystem. After the BTC Parachain goes live in Q1 2021, users will be able to lock their Bitcoin and issue PolkaBTC, which is 1:1 backed. Similarly, to redeem their Bitcoin, users will have to burn PolkaBTC on the BTC Parachain.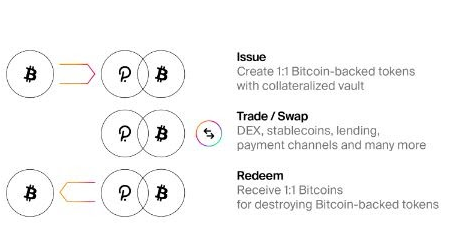 Process
Tokenized Bitcoin for Every Network
Tokenizing Bitcoin is not a new concept and already exists in many forms on Ethereum in forms like BitGo's Wrapped Bitcoin (wBTC) and Keep Network's tBTC.
The total value of wrapped Bitcoin (wBTC) on Ethereum has already surpassed a billion dollars and brought a tremendous amount of liquidity to DeFi apps.
The advantage of Bitcoin on Polkadot is that the network is highly interoperable. This means that BTC can do more by interacting with multiple blockchains all at once. This means that DeFi and PolkaBTC could spread quickly beyond just the Ethereum ecosystem.