has managed to increase a little on the short term, but it is premature to talk about a potential larger upside movement. has already shown some exhaustion signs even if the rate could climb much higher in the upcoming days.
Price could resume the minor rebound and it could test and retest the near-term resistance levels. We'll see what will really happen because the has slowed the upside movement.
It the Bitcoin will increase further, the Ripple and the other altcoins will increase as well. So, you should keep an eye on the Bitcoin as well in the upcoming period to see what will really happen.
XRP/USD moves sideways on the Daily chart, so we should wait for a valid breakout from this chart pattern. Price has failed to reach the confluence area formed between the 50% line, 150% Fibonacci line and the downtrend line. We'll see how it will react when it will reach the upside line (downtrend line) of the chart pattern and the downside 50% Fibonacci line of the descending pitchfork.
You should be careful because a false breakout above the near-term resistance levels will send the rate down very quickly, so, you should know that the downside movement could resume after this sideways movement.
Price will increase further on the short term if it will be able to jump and close above the 0.35499 former high.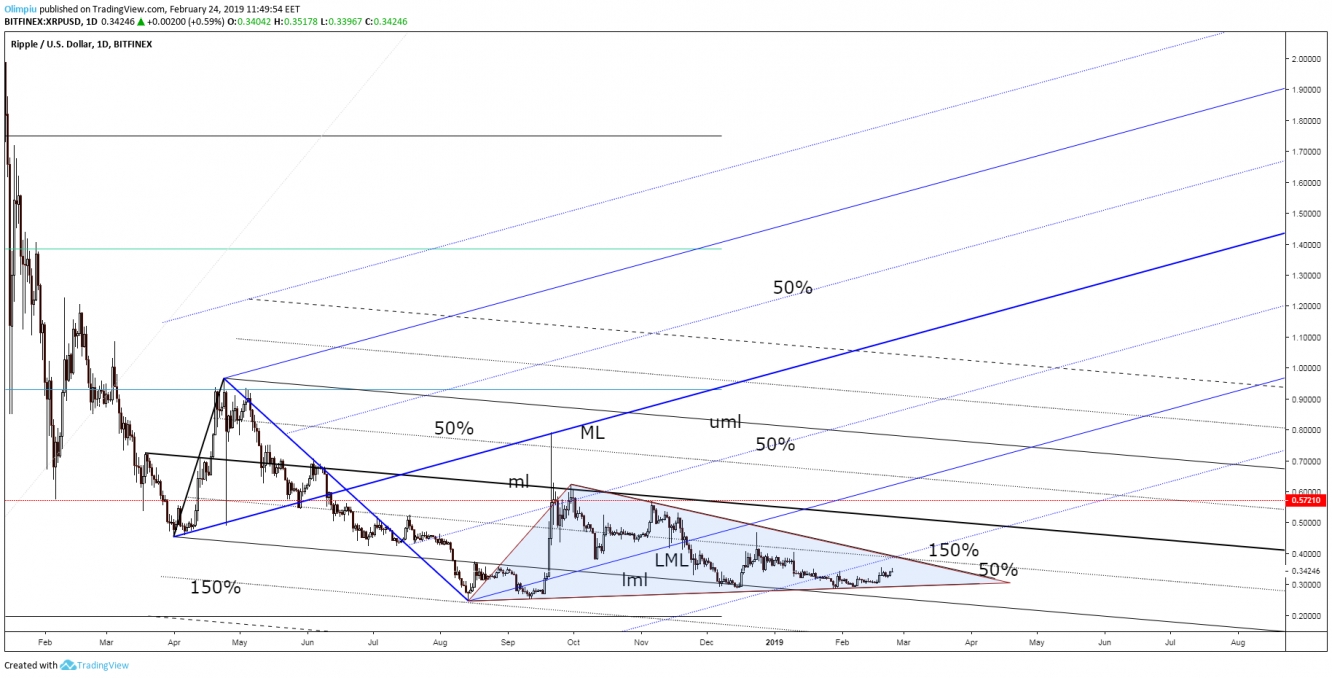 Disclaimer: Risk Disclaimer:rnTrading in general is very risky and is not suited for everyone. There is always a chance of losing some or all of your initial investment/deposit, so do not invest money you can afford to lose. You are strongly advised to carry out your independent research before making any trading decisions. All the analysis, market reports posted on this site are only educational and do not constitute an investment advice or recommendation to open or close positions on international financial markets. The author is not responsible for any loss of profit or damage which may arise from transactions made based on any information on this web site.